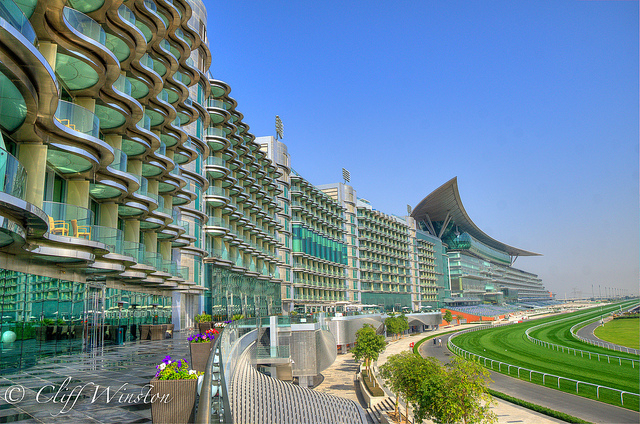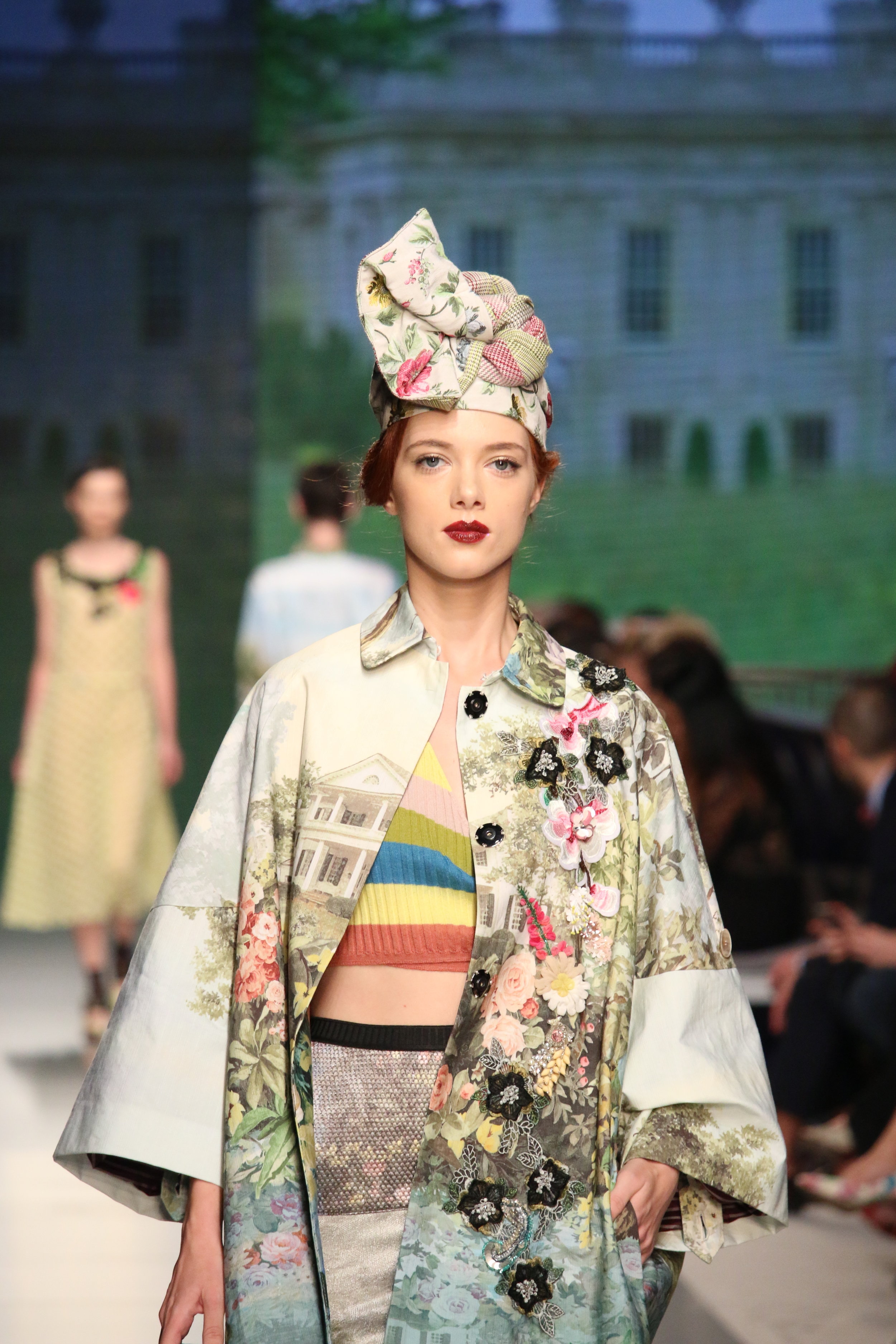 A bit late but sure, here I bring you the details on the catwalks of Arab Fashion Week, the only platform in the world that presents a new concept "Ready Couture". This year the location was the convention center of the Meydan hotel, a bit removed from the center but hey another area of ubai that I had the opportunity to meet. Meydan serves as the setting for horse races and all equestrian events in Dubai. I heard in the elevator that in the stables of this place is the most expensive horse in the world, a million dollars if I did not listen bad !!! Good God, what will it be that feed him or what mixture of genes does he have ?!
Getting back to fashion ... Marchesa was part of the list of designers who presented their collections, with two parades, ready couture and bridal. Except for Quan Smith, which was pure leather, all the collections had in common; The romanticism, femininity and extravagance that are already characterizing this fashion week. If you have some super event and you need one you can take inspiration here and if you have the money to buy them you know the names of these designers!
Not even the Middle East was saved from see-through trend! My favorites are the Sylwia Romaniuk, with some sets of palazzo type pants that are to die for. Layers, organza, lace adorned with applications in plumeria, rhinestones and flowers; Sensual V-neck and halters, impeccable sensuality management and extensive collections is what you'll see in this section: http://www.cinthiaspoon.com/international-1/2017/5/30/arab-fashion-week-resort -2017
Un poco tarde pero seguro, aquí les traigo los detalles sobre las pasarelas del Arab Fashion week, la única plataforma en el mundo que presenta un nuevo concepto "Ready Couture". Este año la locación fue el centro de convenciones del hotel Meydan, un poco retirado del centro pero hey otra área más de Dubai que tuve la oportunidad de conocer. Meydan le sirve de escenario a las carreras de caballos y todos los eventos equestres en Dubai. Escuché en el elevador que en las caballerizas de este lugar se encuentra el caballo más caro del mundo, un millón de dólares si no escuché mal!!! Dios santo, con que será que lo alimentan o qué mezcla de genes es que tiene?!
Volviendo a la moda… Marchesa formó parte de la lista de diseñadores que presentaron sus colecciones, con dos desfiles, ready couture y bridal. Excepto por La Quan Smith, que fue puro leather, todas las colecciones tuvieron en común; el romanticismo, femineidad y la extravagancia que ya estan caracterizando esta semana de la moda. Vestidos vestidos y más vestidos, si tienes algún super evento y necesitas uno te puedes inspirar aquí y si cuentas con el dinerillo para poder comprarlos ya sabes los nombres de estos diseñadores!
Ni el medio oriente se salvó del see-through trend! mis favoritos los de Sylwia Romaniuk, con unos conjuntos de pantalones tipo palazzo que son de morirse. Capas, organza, encajes adornados con aplicaciones en plumería, pedrería y flores; sensuales cuellos en V y halters, un manejo impecable de sensualidad y colecciones extensas es lo que verán en esta sección: http://www.cinthiaspoon.com/international-1/2017/5/30/arab-fashion-week-resort-2017