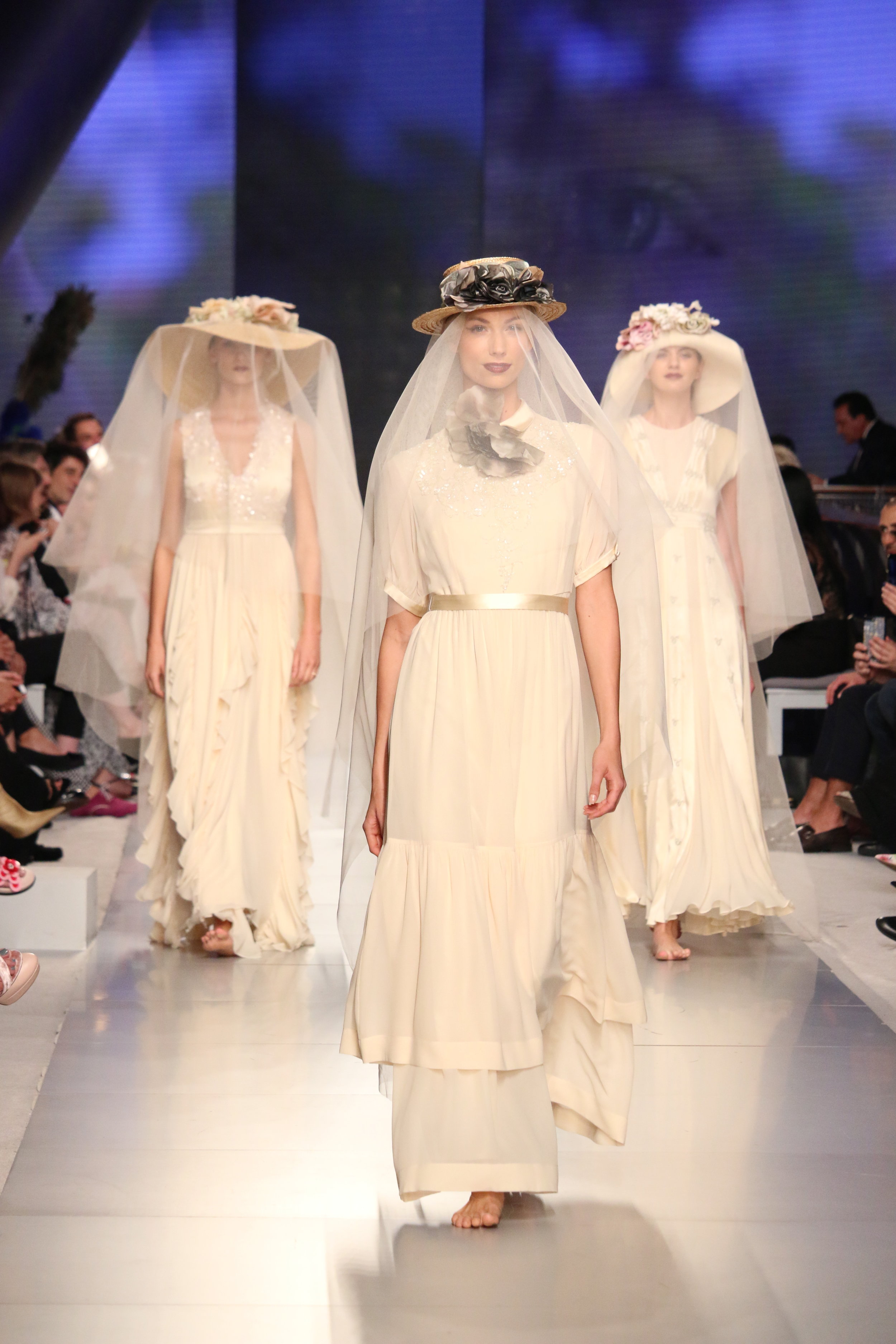 Organizers of Arab Fashion Week (AFW) assert that the next evolutionary step of fashion apparel is "Ready-Couture," which bridges the gap between Ready to Wear (RTW) and Haute Couture while maintaining the origins of high fashion and its client- designer relationship roots.
The term was first coined by the Arab Fashion Council in 2014, and then put into practice during AFW in the fall of 2015.
This year the Arab Fashion Council, is convening key industry stakeholders to hold a first annual congress during AFW to start the process of determining regulations for Ready-Couture. The congress will meet on May 16 at The Meydan Hotel in Dubai. The agenda includes lunch, a roundtable discussion and a board resolution and the "act signing" to set the regulations.
In a position paper on the topic, organizers of the congress on Ready-Couture said that via an analysis of the market and its history, "it becomes clear" that there is a gap between Ready to Wear and Haute Couture.
There is a clear rise for an in between line which is Ready in terms of production but Couture in terms of quality and look, authors of the research paper said. "In today's world the same 10,000 euro dress is being sold in 100 plus point of sales around the world. However, the luxury client (mainly former Haute Couture client) is looking for more privacy and exclusivity at that price point. In 2017, he or she also looks for more special responsibility and care for ecology. Those fashion houses that produce what is in-between, are marginalized in a gap accompanied with illusion, lack of support and regulations.
The authors of the report said that Ready-Couture addresses these concerns by "diminishing 'á-la-chaine production', and a re-establishing a more privileged designer/client relationship that has been lost with Ready to Wear and evolution of the fast fashion."
The researchers also noted that Ready-Couture is also the economic model that fits the Middle Eastern and Asian markets the best, knowing that the designers of those regions create custom garments for their clients in need of adjustments or personalizations, as opposed to mass producing and respect to traditions and personal preferences.