Do you ever feel like running away during the week and break the routine? Well, I do all the time! I used to be a zero routine tolerant but my life New York, has taught me, that to be able to reach goals and keep an organized and healthy life in every sense you have to create a routine and discipline yourself. That in my experience keep you afloat and "being lost free", which can happen easily when you live in a tough city like New York. This is the life I have been leading for a few years now and is working for me, so not complaints about it, but I have to admit that time to time we need a break free from our own rules and live a little bit, which is why we chose to on a Wednesday stay for one night at The Williamsburg Hotel in Brooklyn, do our weekly photo-shoot there and enjoy from our balcony an amazing view of the world most famous skyline.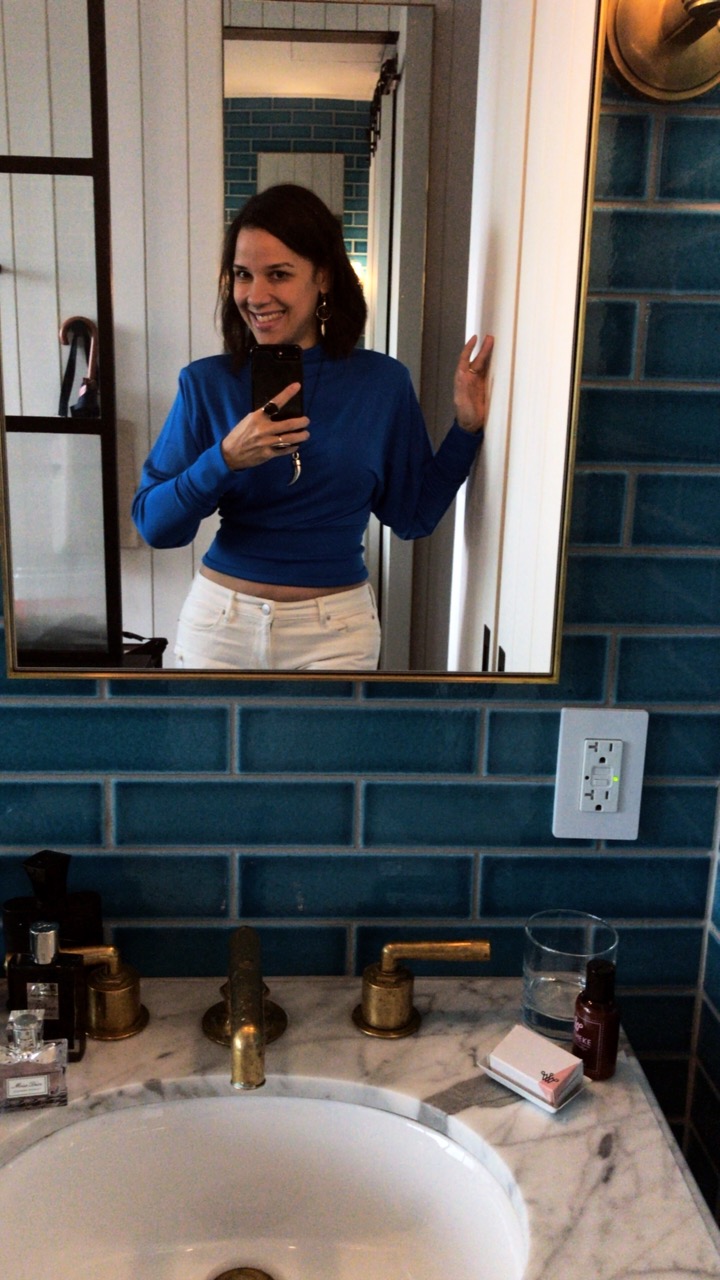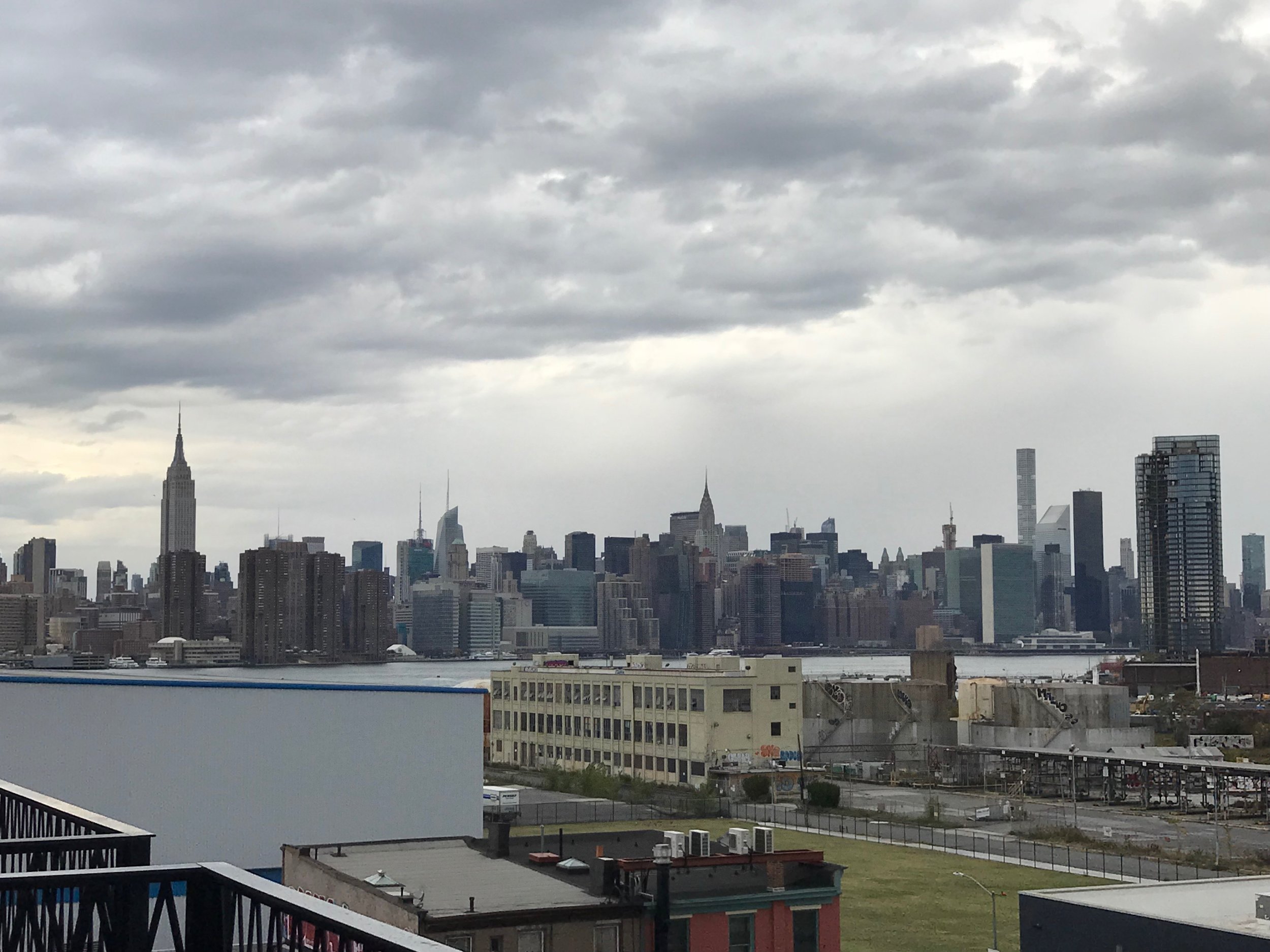 This small hotel boutique is cozy and has this warm feeling like, mmm how to explain it, friendly yes friendly. The balconies are very close from each other, and it can lead to a nice conversation and cheer moment with your neighbor. The room décor feels, fresh, modern and artistic, I personally loved the impressive roof lamp and the bathroom OH MY, a delight for the eyes!
The hotel is pretty new so for now they only have one restaurant "Harvey" with a menu that range from pizza to a tasty Dry Aged 16oz NY Strip Steak, accompanied with crack potatoes, charred lemon, roasted garlic and jalapeños, ahhh and organic wine. Their cheesecake is not like regulars cheesecakes, this one is more like a soft lovely cream but my favorite the Vainilla & Brandy Poached Pear! omgggg divine!
The Williamsburg Hotel is located near bars, restaurants, stores and Bedford avenue (Williamsburg most iconic area).
The enjoyment didn't last for long but hey enough to feel new, inspired and with a desire for more!
See you in my next adventure.